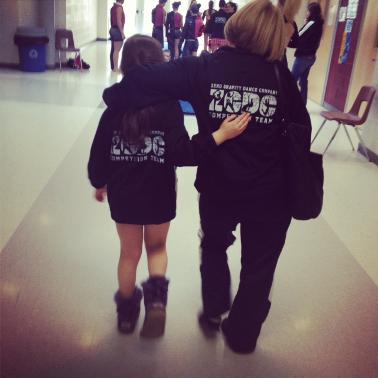 Miss Liz has been dancing at the age of three... She trained in Philadelphia, New Jersey, New York, and Orlando Florida.
Much of her training began under her Aunt Elaine who owned a studio in New Jersey. Elaine traveled around the world with Liz's mom in the U.S.O. shows. She passed her knowledge of classical Jazz, Ballet, and Tap on to Liz at a young age. As a teen Liz moved to Orlando, Florida, where she became a student at Columbus Academy of Dance. Liz was immediately infused into the Disney "dance family". Liz danced in Disney from 1980-1982. After moving back to Philadelphia, Liz continued her training in New Jersey throughout the week, but also began attending Broadway Dance Center in Manhattan, N.Y.C. on the weekends. There she trained under Bev Brown, Rhapsody, Frank Hatchett, Jermaine Brown, Pam Chancy, Eric Jenkins, Q and Brian Green. Liz also studied for 10 years at Koresh Dance Center in Philadelphia with Bev. Brown and Rennie Harris.
Liz has attended many professional dance workshops in NYC studying under Shane Sparks, Brian Freedman, Napoleon, Tabitha, Mr. Wiggles and many, many more.
Liz holds a BS Degree in Elementary Education with a minor in French from Penn State University. She has taught dance for over 20 years in the Bucks/Montgomery County area, truly a pioneer and Legend in the hip hop field.
Liz opened her own dance studio in the fall of 2001. This is her 14th season. Many students she taught have gone on to pursue a career in dance, open their own studios, etc. It is an honor to have so profoundly touched their lives and help them to realize their dreams.