"YOUR PASSION IS WAITING FOR YOUR COURAGE TO CATCH UP." —ISABELLE LAFLECHE
ZGDC DANCE QUOTE OF THE MONTH
welcome to ZERO GRAVITY DANCE COMPANY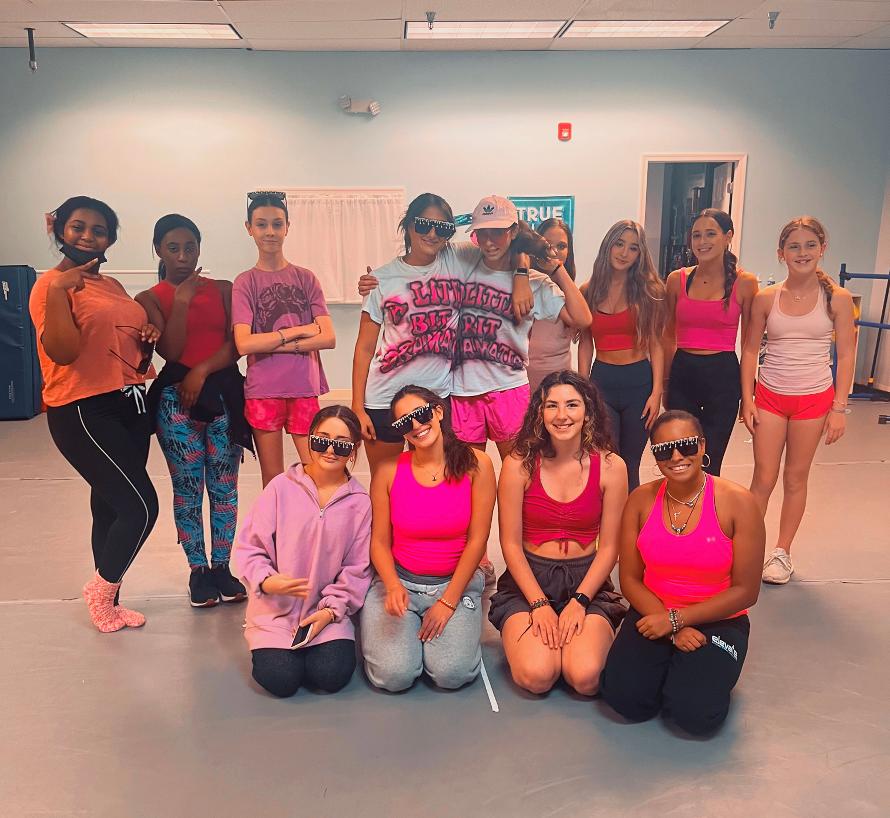 ZGDC 2024 SENIOR COMPANY COMPETITION TEAM
ZGDC NEWS:
- THE ZGDANCE.COM WEBSITE HAS BEEN UPDATED WITH UPCOMING 2024 COMPETITION DATES AND LOCATIONS. PLEASE SEE COMPETITION PAGE FOR MORE DETAILS!

- SENIOR COMPANY HIP-HOP TEAM WILL CONTINUE ON WEDNESDAY NIGHTS WITH SUNDAY RAIN-DATES, WHICH WILL BE ANNOUNCED A MONTH IN ADVANCE AND UPDATED ON THE WEBSITE.
- COMPETITION PACKETS ARE DUE! IF YOU HAVE NOT YET HANDED IN YOUR COMPLETED COMPETITION PACKET, PLEASE CALL THE DANCE STUDIO OR SEE FRONT DESK FOR FURTHER ASSISTANCE.
the 2024 DANCE COMPETITION SEASON IS ALMOST HERE!
DO YOU HAVE YOUR COSTUMES, ZGDC SPIRIT GEAR & DANCING SHOES READY?
STOP BY THE FRONT DESK FOR INFO ON THE LATEST ZGDC DANCE GEAR FOR THE 2024 COMPETITION SEASON!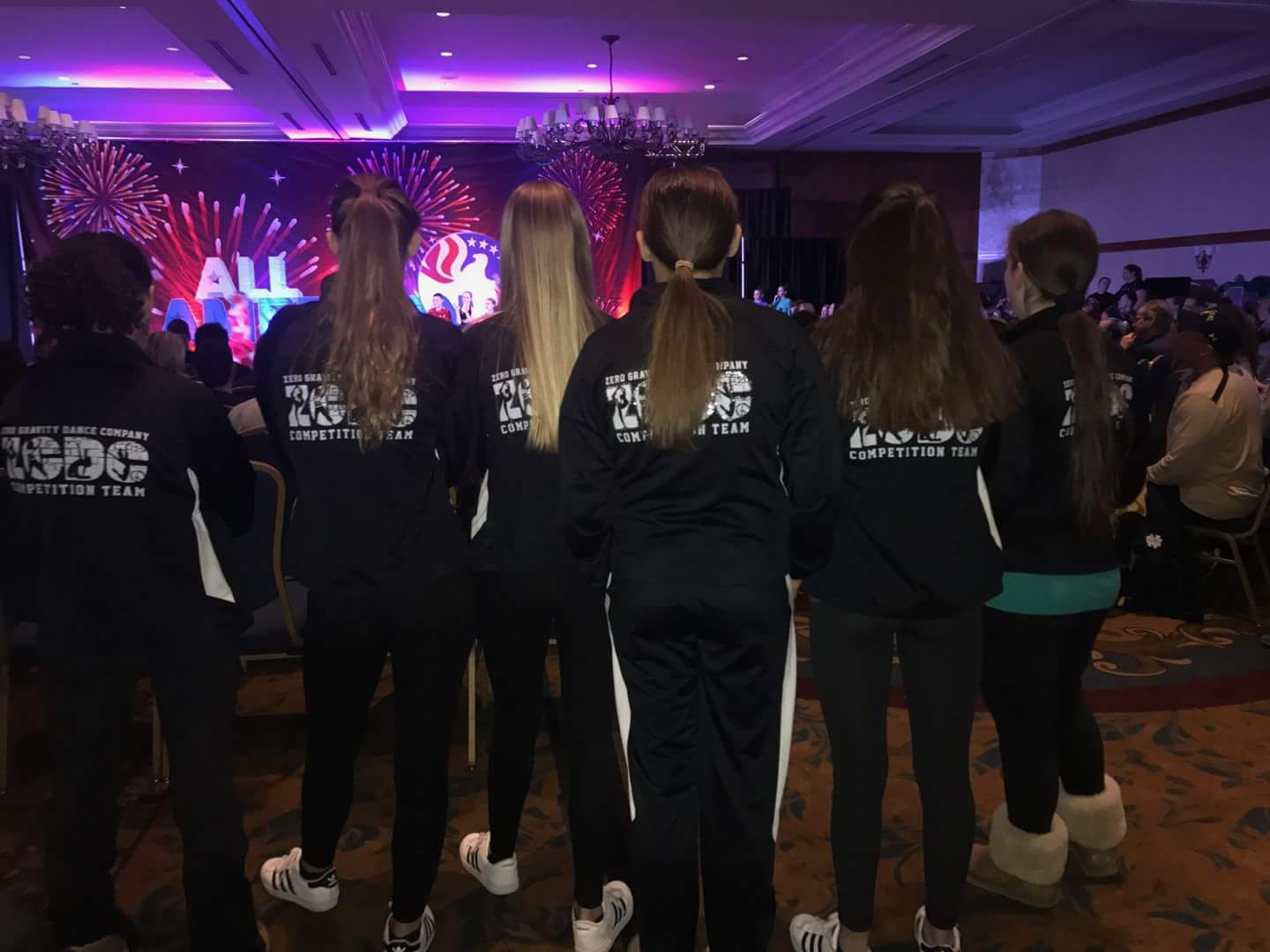 YOU CAN GET YOUR OWN CUSTOMIZED 2024 ZGDC JACKETS, SWEATPANTS, T-SHIRTS, AND MORE!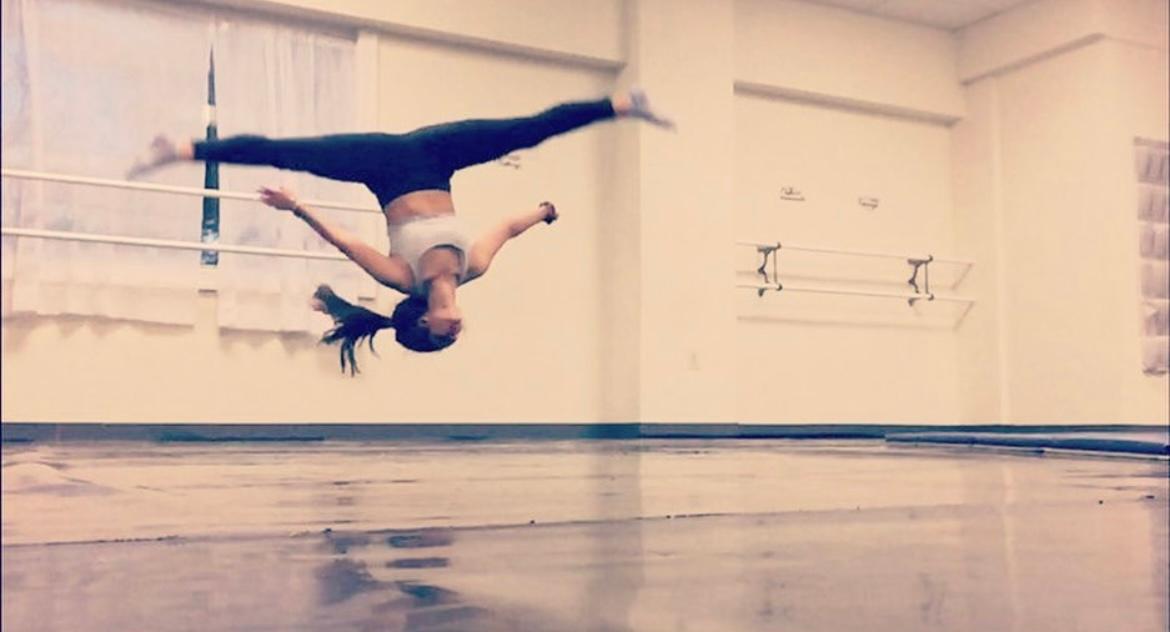 DANCER QUESTION: "HOW DO I GET HIGHER JUMPS AND LEAPS??"
"HAVING A STRONG CORE ALLOWS THE REST OF THE BODY TO STAY CONNECTED WITHOUT THE ADDED TENSION. STRENGTH WORK ALSO INCLUDES WORKING ON YOUR GLUTES AND LEGS.
IMPROVING THE STRENGTH OF THESE AREAS WILL FURTHER ENHANCE YOUR JUMPS AND ASSIST WITH THE EXECUTION AS THEY DO A LOT OF THE WORK WHEN IT COMES TO JUMPING. AS ALWAYS, DON'T FORGET TO USE YOUR Plié"
-ZGDC STAFF MEMBER
looking for a new dance home? you're invited to join our dance family
CONGRATULATIONS AND BEST WISHES TO
ELLA n., JANE r., SOPHIE t., AND EMILY m.
~ zgdc's 2023 GRADUATING DANCERS~
Don't forget to visit us! 🩰