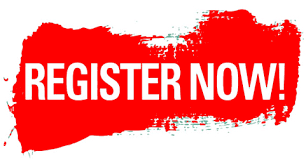 REGISTER NOW FOR FALL/SPRING CLASSES
Be eligible for some discounts!!
Get 20% off when you register before February 15th, 2019
*IF YOU REGISTER DURING FEBRUARY RECEIVE 1/2 OFF ONE SESSION OF BOOTCAMP AND A FREE RECITAL TSHIRT*

Get 18% offwhen you register before February 28th

Get 15% off if you register during the month of March
Get 12% off if you register during the month of April
Get 10% off if you register during the month of June
Other discounts available

Receive 15% off 1 month's tuition when you recommend a family or friend to register for classes. You will receive this discount for every family you recommend.
Check out our Facebook and Instagram for other potential discounts!
Pricing:
There is a one time registration fee for new students

Monthly Payments:
1 Registered Class: $60.00

2 Registered Classes: $110.00
3 Registered Classes: $160.00
4 Registered Classes: $210.00

5 Registered Classes: $245.00

Each additional class: $35.00/class

Adult Hip Hop Class with Miss Dez: $10.00 per class
Costume deposits are due with November tuition, balance is due by March tuition

Competition dues do not run as listed above. Please see Miss Liz or your teacher for these prices. If you are a current competition family, you can find some of these numbers in the competition log in.